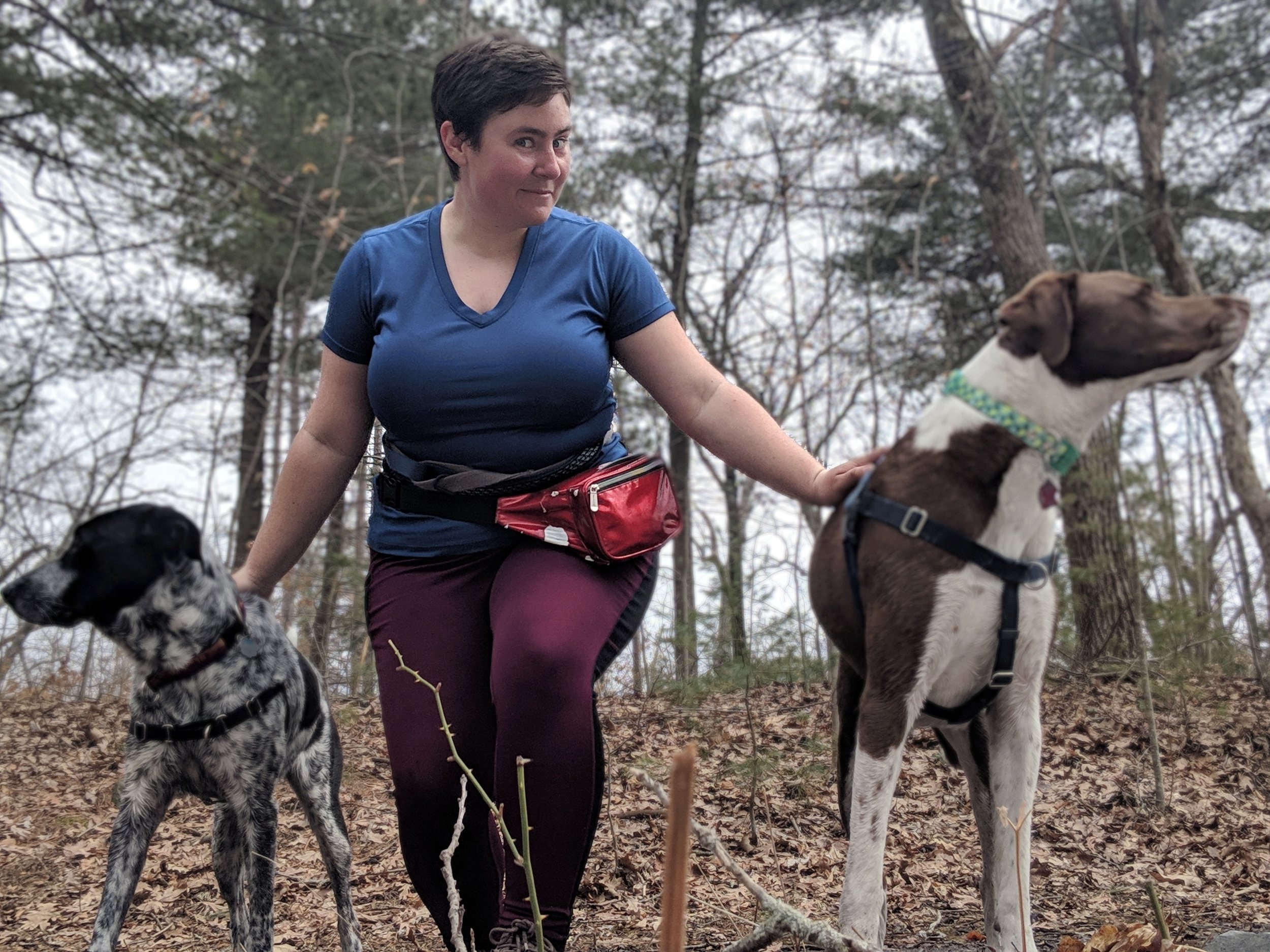 Angie loves to draw lively characters, pet portraits, and occasionally comics!
By day she works as a Dog Walker for Neighborhood Paws in the Boston area, and interns to become a Dog Trainer at The New England Dog Training Club.
By night she's usually distracting herself with the internet. But not always!

Sometimes it's D&D - Characters so far include a Half-Orc Bard, a High Elf Wizard, and a Halfling Barbarian - and the occasional board game that she takes way too seriously.
Other days it's whatever video game she's suddenly obsessed with. Her all-time favorites currently are: Stardew Valley; Legend of Zelda: Breath of the Wild; Shadow of the Colossus